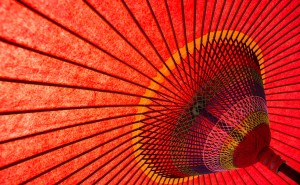 A group of Japanese banks and technology companies, including Orix, Shizuoka Bank, NTT Data and NTT DoCoMo Ventures, have formed a new blockchain research initiative.
Announced today , the news marks the latest move by members of Japan's finance and technology sectors to embrace or experiment with blockchain technology.
As a result of the announcement, NTT Data , a professional services firm with a focus on IT consulting, will work with digital currency startup Orb to research the technology with the initiative's partners.
Orix and Shizuoka, the banks involved with the project, said they plan to test international remittance and transaction settlement applications of the tech. Orix is a consumer-focused financial services firm founded in the 1960s, while Shizuoka Bank, one of Japan's regional financial institutions, was founded in the 1940s.
NTT DoCoMo Ventures , the venture arm of major mobile network operator NTT DoCoMO , will act as mediator between the major companies involved.
Further, the group says it intends to branch out beyond financial applications of the technology, noting:
"The companies also plan to work with partners from various industries to investigate applications to services using blockchain technology in fields of business besides finance."
Sea change in Japan
The announcement comes amid an increase in awareness in blockchain technology among Japanese financial services firms.
Earlier this month, Bank of Tokyo-Mitsubishi UFJ (MUFG) disclosed that it was working on an internal digital currency project , while more recently, financial services giant Mizuho announced that it is working with Microsoft Japan on a trial system for syndicated loans .
Activity can also be seen on the investment side, as regional finance group SBI Holdings has made recent investments in bitcoin and blockchain startups like Kraken and Ripple  through its venture arm.
Parasol image via Shutterstock