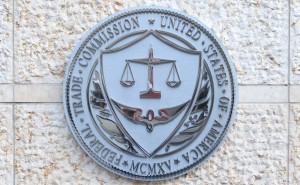 The US Federal Trade Commission (FTC) has announced that it has reached a settlement with bitcoin mining hardware maker Butterfly Labs after it sued the firm in 2014.
At the time, the FTC accused Butterfly Labs of deceptive business practices  related to the development and sale of bitcoin mining equipment, as well as the receipt of customer funds for product preorders.
The agency said  today that it has settled charges filed against Butterfly Labs and two of its officers: vice president of product development Sonny Vleisides, who has an ownership stake in the firm, and general manager Darla Drake.
Butterfly Labs, Vleisides and Drake agreed to pay partially suspended monetary penalties, according to final court orders  published by the FTC.
Of the $38,615,161 judgment ordered against Butterfly Labs and Vleisides, the defendants will pay $15,000 and $4,000, respectively. A judgment of $135,878 against Drake will be suspended following receipt of payment constituting "the cash value of all Bitcoins she obtained using company machines".
According to the FTC, these suspensions are due to an inability on the part of the defendants to pay.
Further, defendants are prohibited from making false representations about their bitcoin mining products in the future, and cannot take preorder payments from customers "unless those products are available and will be delivered within 30 days".
"Even in the fast-moving world of virtual currencies like Bitcoin, companies can't deceive people about their products. These settlements will prevent the defendants from misleading consumers," Jessica Rich, director of the FTC's Bureau of Consumer Protection, said in a statement.
The settlement comes more than a year after the federal agency shuttered the company following an investigation into suspected fraud. That investigation was sparked by a wave of complaints submitted to the FTC by customers of the mining firm. Butterfly Labs later reopened following court approval.
Butterfly Labs did not immediately respond to a request for comment.