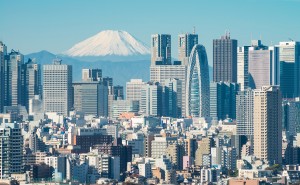 Members of Japan's national Diet, its bicameral legislature, proposed changes to current legislation today to include a definition for virtual currencies under domestic law.
According to Nikkei , the definition reportedly sought to emphasize their "asset-like values" and use in online payments. The text reportedly suggests bitcoin's similarities to fiat currencies such as the US dollar and yen, though, according to Reuters it has been defined as "property value".
The change, if passed, would mean digital currency exchanges would have to register with Japan's Financial Services Agency (FSA), the country's top financial regulator, a move that lawmakers believe will increase oversight of the industry and guard against the risk of money laundering and terrorist financing.
The FSA has been considering the introduction of regulation for digital currency businesses for months. Such conversations have been informed by the 2014 collapse of Tokyo-based Mt Gox , then the largest bitcoin exchange in the world.
Following alleged mismanagement and hacking, the firm's global creditors lost total claimed deposits  worth around $2.3bn, according to the appointed bankruptcy trustee.
Today's revised legislation also follows calls for cryptocurrency regulation from the Financial Action Task Force  (FATF) – an international organisation that aims to counter money laundering and terrorist financing.
According to a report by NHK World , the draft amendment will now pass to another Diet, or parliament, session, which will seek to enact the changes before May.
Image via skyearth / Shutterstock.com