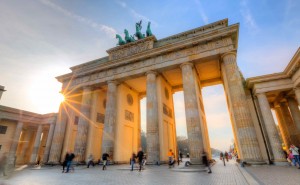 Germany's top securities regulator published an internal journal last month with a cover story on the topic of blockchain technology, exploring its inner workings and offering early hints at how it views the tech.
In a newly published English translation , the agency, known as the Bundesanstalt für Finanzdienstleistungsaufsicht , or BaFin, explored potential applications of distributed ledgers, including its use in cross-border payments, interbank transfers and the storage of trading data.
Though light on regulatory details, the publication suggests that BaFin sees a possible future in which the technology reshapes how some elements of the financial system function, though it posits that this outcome is far from certain.
The agency states:
"The impact on the financial industry of increased or even full-scale deployment of DLT cannot be foreseen as of yet. However, it seems that it has the potential to establish a new standard in the financial market."
BaFin argues that acknowledgement of the possible risks of applying the technology "is more important than ever", going on to echo other regulatory bodies worldwide by calling for greater oversight.
"Adherence to regulations on anti-money laundering, governance and compliance as well as for clearing and settlement must also be ensured," the agency notes. "The lack of a central authority on conduct and regulations could pose problems here in particular."
The agency previously released guidance on bitcoin and digital currencies, referring to them as "financial instruments in the form of units of account" that do not have legal tender status.
Brandenburg image via Shutterstock