eSports have recently come into spotlight. With the spread of the Internet, people are able to play with other individuals from around the globe. Some of the most popular games right now are competitive multiplayer games, with some of them having global tournaments like StarCrat 2 or Dota 2.
Combining aggressive competition with generous prizes, it is easy to see why people are flocking to play these games. It is not just directly playing eSports that has become popular, though. People have made it a spectator sport, with YouTube channels, Twitch, and other livestreams broadcasting matches to viewers worldwide. Players and teams are gaining fans and are becoming world-famous celebrities.
As with any sport, betting on the results of a match or tournament has become a part of the culture. Last year, a white paper published by Eilers Research, eSports Betting: It's Real, and Bigger Than You Think, projected that in 2015 alone, the eSports betting industry earned $250 and projecting a $23 billion industry by 2020.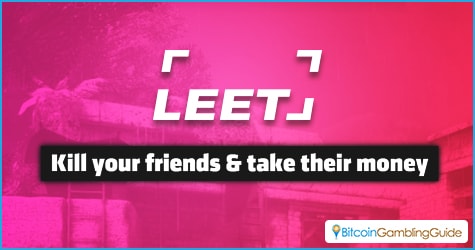 The coming boom
Right now, there are two ways by which eSports will boom. First, there is the betting and tournament approach. Global tournaments being aired worldwide can attract net savvy broadcasters, sweet sponsorships and commercial deals, along with direct subscription. Activision Blizzard's purchase of Major League Gaming was in hopes of creating "an ESPN of eSports." The real ESPN is joining in on the action, with the addition of eSports news and scores last year.
Having games broadcast also opens up international betting on the results. Traditional sports betting is a huge industry and people can expect this 21st  century version of it to explode as more and more individuals become enamored with eSports.
The second way that eSports can boom is a more personal one. Not everyone is cut out to win the big-money tournaments. They are, however, good enough for pick-up games with other amateurs. Sites like Gamerholic and Leet let players enjoy the video-game equivalent of a poker night; players earn real cash when they play the games.
For instance, Leet allows players to join Counterstrike games and earn money from every kill that they make in the game. They lose money every time they are killed. Gamerholic does something similar, with players buying into tournaments and top performers winning prizes for the top spot.
eSports on the Bitcoin scene extends beyond this niche as Bitcoin casinos and sportsbooks already feature them as part of the services offered. VitalBet , for instance, functions as a one-stop shop for players who enjoy betting on sports, live casino tables, and eSports matches.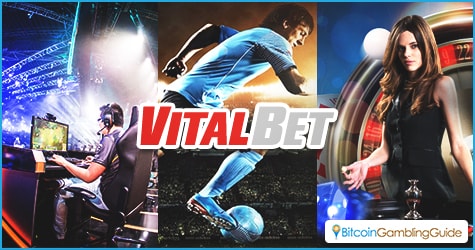 Why Bitcoin?
Both of these options are benefiting from the use of Bitcoin. As a digital currency, bitcoins are ideal for use in the international world of Bitcoin eSports betting . People from around the globe can make bets with minimal transaction fees and speedy transaction speeds—an important distinction in the fast-paced eSports world.
Additionally, bitcoins are ideal for pick-up games. Leet and Gamerholic prefer their use because they allow players from the world over to participate in games and allow for instant payments in-game. The cryptocurrency also enables integrated online purchases, adding to the convenience factor.
With Bitcoin fueling the boom, people can expect eSports to become only larger as the field matures and record a significant growth of Bitcoin eSports .
Like this article? Place your comments below