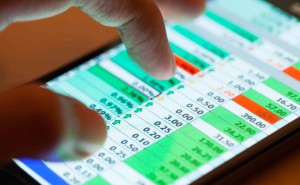 Interdealer broker ICAP announced today that it has completed an internal blockchain technology trial focused on securities post-trade processes.
ICAP's Post Trade Risk and Information division conducted the test last month, completing it on 26th February, the firm said , with blockchain startup Axoni providing the software infrastructure for the trial.
The UK-based firm said that the test involved the use of a multi-asset messaging and matching network called Harmony, from which messages were converted, in real time, to smart contracts built on a blockchain.
ICAP explained:
"The smart contracts were then distributed to nine representative participant nodes on the blockchain network, where trades were permissioned for additional services such as valuation, compression and reporting."
The company said that the test results showed how blockchain technology can improve the security and accuracy of data flows in the post-trade environment, as well as cut back-office costs.
"In successfully completing a proof of technology test, ICAP has demonstrated one of the first real world applications of distributed ledger technology that has the ability to significantly transform the post trade landscape," Jenny Knott, CEO of ICAP's post trade division, said in a statement.
The trial is the latest effort to demonstrate how blockchain tech could be applied to post-trade processes, during which transactions are approved and the assets and cash involved are exchanged between the parties after a trade has taken place.
Firms like Japanese bank Mizuho and regulators such as the European Securities and Markets Authority (ESMA ) have recently conducted work in this area. Last fall, a group of companies including the London Stock Exchange, Société Générale and UBS formed a working group specifically focused on post-trade applications of the technology.
Image via Shutterstock