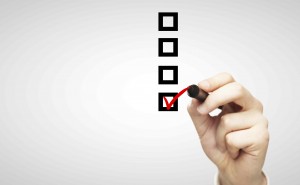 Many financial services executives say blockchain technology is low on their corporate priority list, according to a new survey from professional services firm PricewaterhouseCooper (PwC).
The new report , which focuses on global trends in financial technology, drew responses from 544 participants, including C-level executives as well as innovation directors and managers from firms in the banking, insurance, asset management and FinTech industries.
Most respondents said they were, at best, "moderately familiar" with the technology, with less than 5% indicating that they are "extremely familiar". PwC's data suggests that knowledge about blockchain tech is more prevalent in banking and payments circles compared to the insurance and asset management sectors.
The report states:
"Compared to the other trends, blockchain ranks lower on the agendas of survey participants. While a majority of respondents (56%) recognise its importance, 57% say they are unsure or unlikely to respond to this trend."
"This lack of understanding may lead market participants to underestimate the potential impact of blockchain on their activities," the authors continued.
PwC is one of several major professional services companies looking to carve out market share in the blockchain space. It recently announced partnerships with industry startups such as Blockstream, Digital Asset Holdings and Eris Industries.
Image via Shutterstock