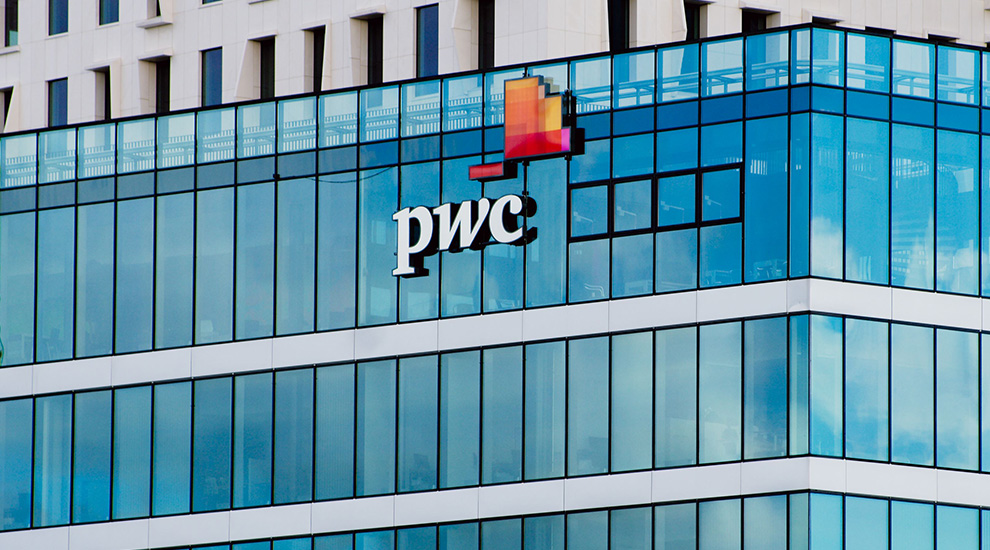 A new report from PwC claims that 83 percent of financial services companies believe specific aspects of their businesses are at risk to various fintech startups, with the number of worried management-level professionals reaching 95 percent in the banking sector. 
The PwC report is based on a survey of 544 CEOs, heads of innovation, chief information officers, and top management personnel in financial services companies from 46 countries around the world.
While traditional financial services companies believe fintech startups could take hold of 23 percent of their business, the fintech companies see the possibility of taking as much as 33 percent of the business from the legacy financial system.
Consumer Banking and Payments Companies at Risk
According to the PwC report, banking and payments companies feel the largest amount of pressure from the fintech industry. Fund transfer and payment companies believe they could lose as much as 28 percent of their business to fintech startups over the next five years, while bankers see themselves losing 24 percent of their business.
On a related note, the banking and payments sectors also appear to be the most knowledgeable among the respondents when it comes to the potential of blockchain technology. The fund transfer and payments industry held the highest level of confidence in their understanding of the blockchain, with 30 percent of respondents claiming to be very familiar with the technology. Sixty percent of respondents from the banking sector said they were at least moderately familiar with the technology.
PwC Sees Many Benefits to the Blockchain
PwC has already made deals with blockchain startups Blockstream and Bloq , and the professional services network also made bullish claims about the technology in its report such as:
"In our view, blockchain technology may result in a radically different competitive future in the [financial services] industry, where current profit pools are disrupted and redistributed toward the owners of new, highly efficient blockchain platforms."
In addition to the possible back-office savings offered to financial institutions, PwC also sees value in using the blockchain for more-efficient regulatory compliance and increased transparency.
The report also points out the potential value of smart contracts :
"One particular hot topic is that of 'smart contracts' – contracts that are translated into computer programs and, as such, have the ability to be self-executing and self-maintaining. This area is just starting to be explored, but its potential for automating and speeding up manual and costly processes is huge."
PwC has identified 700 companies entering the blockchain space, and they believe 150 of them are worthy of being tracked. Additionally, PwC believes 25 of these companies are likely to emerge as industry leaders.
Financial Services Industry Underestimating the Blockchain
Although 56 percent of the respondents to PwC's survey recognize the importance of the blockchain, 57 percent say they are unsure or unlikely to respond to this new technology. PwC's report claims that this seemingly conflicting dynamic could be caused by the general lack of understanding of the technology by respondents. The report notes:
"83 percent of respondents are at best 'moderately' familiar with it and only very few consider themselves to be experts. This lack of understanding may lead market participants to underestimate the potential impact of blockchain on their activities."
Comments from at least one fintech startup's CEO could lend credibility to this particular finding from PwC's report. At this year's World Economic Forum in Davos , TransferWise CEO Taavet Hinrikus stated that the blockchain is "exciting," but he also fell short of claiming his company has any plans of experimenting with blockchain technology in the near future.
Kyle Torpey is a freelance journalist who has been following Bitcoin since 2011. His work has been featured on VICE Motherboard, Business Insider, NASDAQ, RT's Keiser Report and many other media outlets. You can follow @kyletorpey  on Twitter.
The post PwC Report: While Fintech Disrupts Banks, the Blockchain Disrupts Fintech appeared first on Bitcoin Magazine .