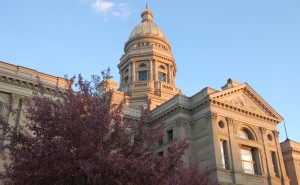 A group of Wyoming legislators has introduced a bill that, if passed, would ease a key regulatory burden on money transmitters in the state that work with bitcoin and other digital currencies.
HB0026 , introduced on 20th January, seeks to add a definition for digital currencies to a list of "permissive investments", or assets like cash or securities that must be held by a money services business equal to the amount of its existing payment obligations, to the Wyoming Money Transmitters Act .
The four-page bill excludes virtual currencies like rewards points, and would take effect on 1st July of this year if passed.
As it stands today, a firm working in the state with digital currencies – currently not considered a permissive investment – must effectively maintain double reserves. Companies like Coinbase have previously said that this policy has kept them from serving the Wyoming market.
In interviews with local news source the Wyoming Tribune Eagle , legislators sponsoring the measure framed it as a means to attract businesses that have previously indicated that they won't operate in the state.
State Sen. Chris Rothfuss, one of two state senators to sponsor the bill, told the Tribune Eagle that he believes digital currencies like bitcoin should be treated similarly to government-issued currencies, remarking:
"The legislation we're providing doesn't do an awful lot other than try to provide that level playing field. In my view, it needs to be treated the same as a ruble or a Euro, or any other currency."
State Rep. Tyler Lindholm, one of the bill's three sponsors in the state House of Representatives, indicated that the bill might face opposition from other legislators unfamiliar with the technology.
"I've got two minutes to introduce the bill for the introductory vote, but essentially this is about keeping equal opportunities between currencies," he said. "A big reason for me pushing this bill is that we don't want to run businesses, especially emerging technologies, out of Wyoming."
The full text of the bill can be found below:
Image via Shutterstock