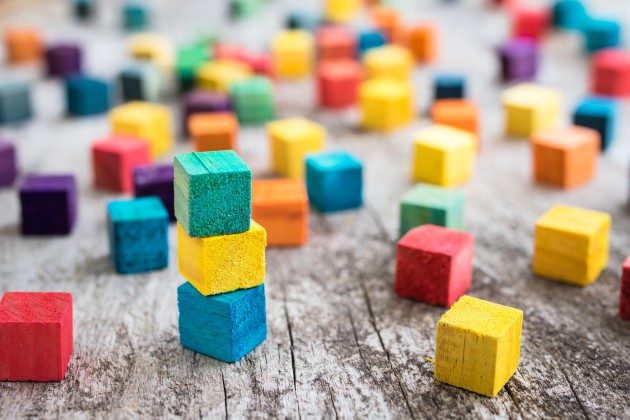 No longer a group of thinkers and entrepreneurs on the fringe, the proponents of blockchain technology are growing in number, boosted by new attention from the media, financial institutions, professional services firms and, most recently, major tech giants.
The development comes amid reports that the blockchain market could expand to account for more business in the coming years, with Aite Group projecting that the blockchain market could be worth as much as $400m in annual business by 2019 .
However, how this market takes shape, and which technology providers start to generate actual revenue, is less clear given the variety of new projects arising – from consortiums composed of financial institutions to open-source collaborations. What's more, each of these groups boasts a who's-who list of well-known backers.
Wide support
Entering this market is the Hyperledger Project , an ambitious attempt to unite the industry's technologists with those seeking to leverage the technology. The effort intends to follow the open approach to innovation that has propelled the adoption of projects such as Linux , the popular open-source operating system, and that has led to the creation of $1bn companies such as Red Hat, which delivers Linux solutions for enterprise firms.
So far, a broad selection of institutions interested in the technology has voiced support for the Hyperledger project, which is described in statements as an "open-source project to advance blockchain technology", one that aims to unlock the potential of decentralized transaction networks.
The development comes at a time when major financial institutions have continually voiced their confidence in permissioned or private blockchain networks that limit the parties involved in the operation of a distributed ledger, while at the same time criticizing public versions of blockchain technology – such as that underlying bitcoin – as ill-equipped to handle the requirements of businesses.
As put forth by Jerry Cuomo, IBM 's vice president of blockchain technologies, the Hyperledger Project aims to apply the ideas behind the blockchain to a wider variety of use cases.
Cuomo told CoinDesk:
"We set off to engineer a blockchain fabric from the ground up. It's not about creating a consortium in some industry, we're setting up on a mission to build a blockchain for business."
According to Jim Zemlin, the Linux Foundation 's executive director, the discussion is currently taking shape around high-level questions, such as how the very different blockchain consensus algorithms in use today could be leveraged for a solution that maximizes the efforts of those who are developing code.
"What I see is a complete willingness for these entities to genuinely collaborate on technology decisions, even if it's not their own," he said.
Hyperledger has so far received code from three industry stakeholders, including Blockstream , a development company building solutions that extend the capabilities of the bitcoin blockchain; Ripple , the developer of a public, permissioned distributed ledger aimed at cross-border payments; and Digital Asset Holdings , a blockchain startup seeking to innovate in capital markets.
Also contributing code has been IBM, which in recent weeks has been increasingly vocal about its position on how an open, innovative approach is needed to create a true platform for value exchange.
'Organic' conversation
Among the doubts facing Hyperledger is a perceived lack of clarity on what might be ultimately produced by the initiative.
Zemlin acknowledged that exactly how the project will move toward a specific solution is unclear, but that this is intended so those parties wanting to be involved can determine the best path forward.
"One things about these communities is that they're organic. What is clear is that they want to establish an open blockchain infrastructure. They, as a technical community, will be defining the scope of that effort," Zemlin said.
Zemlin, who has been executive director at the Linux Foundation since 2007, positioned the developing conversation as one that is focused on applying blockchain to use cases such as the Internet of Things (IoT) and digital rights management.
This inclusive approach was echoed by Cuomo, who said that the goal of the project lies not in making existing solutions compatible, but in designing a new solution that allows for both privacy and auditing.
Cuomo said:
"It's not impossible to do those things on other fabrics, but we wanted to build a fabric [with these ideas] in its DNA from its inception. We all share one thing, Ethereum or bitcoin or Hyperledger, we buy into the blockchain design pattern."
Cuomo described Hyperledger as an exploration of the characteristics of blockchains, noting that all are shared ledgers that support transactions, and that have specific ways of enabling the replication of data across the network, as well as who can approve that data.
"They all have these basic elements, they all have the same DNA, they just mutate the gene here and there," he added.
Stakeholder benefit
When asked how development teams representing public blockchain projects may benefit from participation in Hyperledger, Zemlin was less clear, stressing that those involved see a value in sharing ideas and bringing a mature technology to market.
"I'm having conversations with all of them," Zemlin said. "It's not, 'If we don't use my toys, then we're going to go home.' I think they see a group of technologies trying to create an underlying platform."
Cuomo said he sees all participants benefiting, even if the tokens that run on their public blockchains aren't used, as it would advance innovation on the concepts underlying a new type of technology.
"I see bitcoin and Ripple as applications of blockchain. I think they would all benefit on some level, on doing some innovation on core blockchain," he said.
Cuomo went on to suggest that the Hyperledger Project itself would benefit from taking a longer view on the technology, one he believes could be used in everything from global supply chains to governmental social security programs.
"The next-generation systems of record are going to be around for a long time," he continued. "Looking at the pioneers, the bitcoins and Ethereums have done some nice work building on the applications, [but now] there's an opportunity to step back."
Cuomo's comments are significant given the nature of public blockchain networks, in which holders of the tokens, or individual units of data that run on the protocols, are often considered by supporters as investment opportunities that may benefit from how their systems come to be used by enterprise business.
Notably, Ripple is not formally participating in the initiative as of yet, though it has donated code.
Ripple CEO Chris Larsen told CoinDesk:
"We concluded that we didn't feel [there was a] focused enough product use case yet."
Single solution imminent
In addition to the accumulated code, Cuomo noted that Hyperledger has launched a website, Hyperledger.org, where information on the effort will continue to be made available.
"Over the next couple weeks, we're going to be putting together an architecture that puts the code into a single solution. At that point, we already have information on the site, where people can read about blockchain for business. After that, they'll be able to start downloading code for the foundation," he said.
As for how useable the code should be to end users given the youthfulness of the technology, Cuomo said users will still need some expertise.
"Some of the stuff we've donated is aimed not at just the core tech. I think other vendors are looking at doing similar things, not spend their whole day figuring out how to stand up the project, but develop something on it," he said.
Cuomo suggested that those using the code could even be involved in consortium models, such as those popularized by R3CEV, which has signed up more than 40 banks to develop its own "Global Fabric for Finance".
Zemlin spoke to the need for neutral parties to help facilitate open-source development of such a system by managing communal trademarks and other assets.
The Hyperledger Project, for instance, is also composed of a Technical Steering Committee (TSC), which will evaluate code contributions, as well as an as-yet-unelected governing board that will manage the Hyperledger branding, which was donated by Digital Asset.
Value in open source
Both Zemlin and Cuomo alluded to the overall benefits open-source collaboration, citing past examples as evidence that Hyperledger could come to yield useful technology.
For example, Zemlin noted that the mobile industry has embraced Android, with many of the participants in this platform contributing code that has come to have unforeseen benefits beyond initial expectations.
"[Android users] contributed code to the project to boost the battery power efficiency, and when they improved it, that same exact code was being used on high-performance computing systems [to reduce] millions of dollars in the cost of computing for data centers," he said, adding:
"I think what we're going to see is an underlying fabric for the blockchain."
Zemlin said he believes Hyperledger could come to support a new wave of exchange platforms and financial applications, but that a unified platform is needed to move these ideas forward.
In this light, he likened the initiative to a drive to create an iPhone that could come to support a variety of blockchains as plentiful as today's apps.
"That's the goal of this effort. Everyone knows that [blockchain] is transformative," he said.
Cuomo also argued that the vision was to create an effort where companies could "plug value" into the platform after it is established.
Still, Zemlin alluded to the somewhat opaque nature of public statements on blockchain in which entities seem to suggest they can "say ledger and blockchain" and "wave a wand" to produce a solution.
Zemlin concluded:
"I don't think that's the case here. You wouldn't get 30 organizations with a lot of visibility and clout in the world from the tech sector if there wasn't something here, and [participants] that understand the opportunity."
Blocks image via Shutterstock