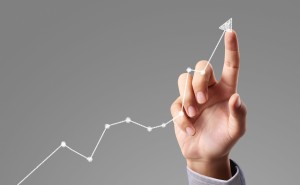 Venture firm Blockchain Capital has closed its second investment fund for bitcoin and blockchain technology startups after raising $13m.
According to Forbes, the fundraise was oversubscribed, having had an original target of $10m.
The firm said that it drew from the second fund over the course of 2015, using the proceeds to make investments in 23 startups focused on bitcoin and blockchain projects.
"We are excited to announce the closing of our second fund so that we can continue to support world-class entrepreneurs who are leveraging blockchain technology to disrupt legacy industries and create new products and services around the globe," said Brad Stephens, managing partner for the firm, said in a statement.
In addition to the close, Blockchain Capital announced the creation of a new AngelList syndicate in partnership with Flight Ventures, which has invested in firms like PayPal, LinkedIn and Indiegogo, as well as AngelList.
Blockchain Capital, formerly known as Crypto Currency Partners, is headed by Bitcoin Foundation chairman Brock Pierce. Since its founding, Blockchain Capital has invested in 37 bitcoin and blockchain industry startups and raised more than $15 million.
Image via Shutterstock